Book your seat and let Up Balloon handle the rest!
Discover the wonders of Cappadocia effortlessly with our carefully curated range of stress-free tours and activities. Immerse yourself in unforgettable moments that will leave a lasting impression on you.
Up Balloon Agency was founded with a bold ambition to offer the finest travel experience in Cappadocia. You can book array of events and deals on the Up Balloon Agency platform, such as Cappadocia Hot Air Balloon, ATV & Jeep Safari, Horseback Riding, Sightseeing tours (Green Tours and Red Tours), and Turkish Night. We offer reliable communication and convenient pick-up/drop-off services for hassle-free enjoyment. You can count on our assistance to ensure that your memories of Cappadocia are unforgettable.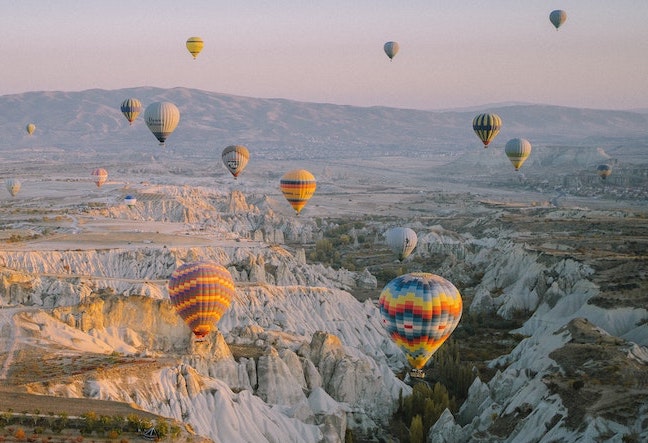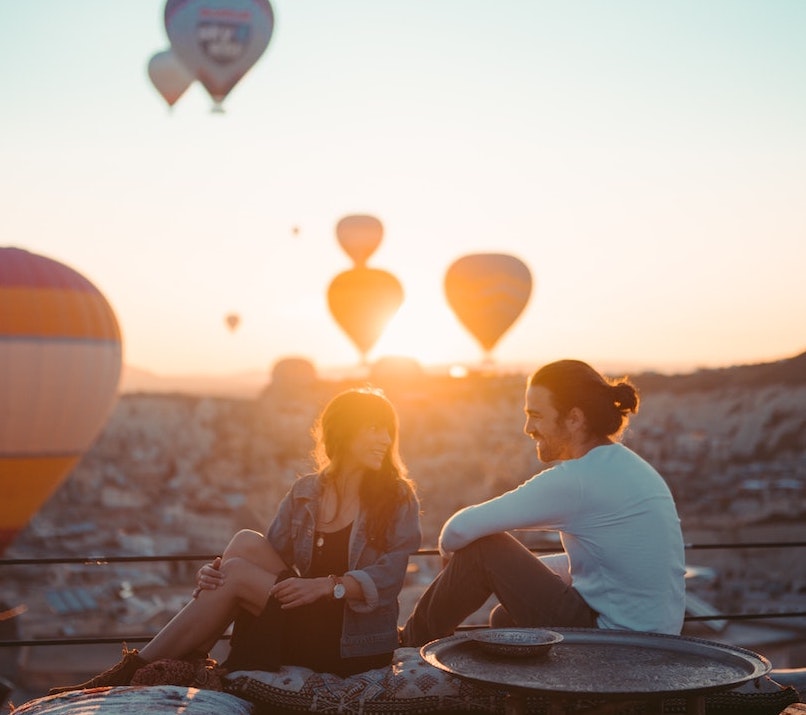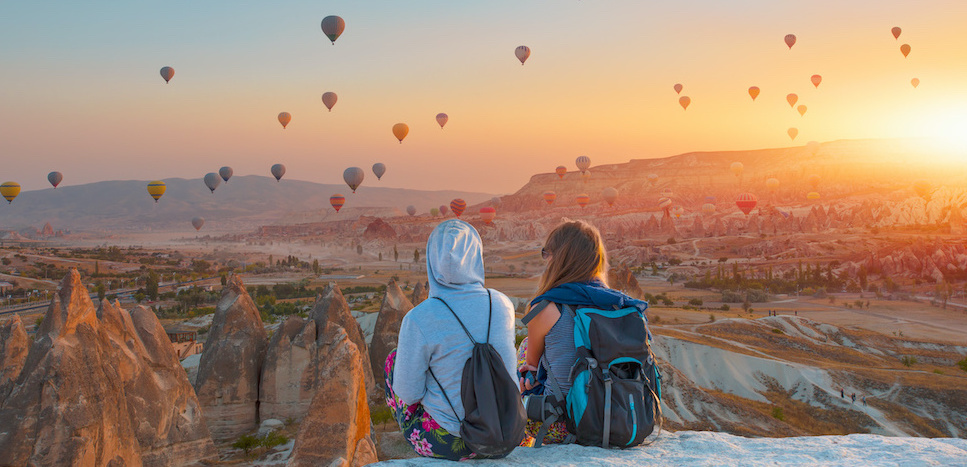 Unmissable Destination
Cappadocia boasts a unique blend of otherworldly landscapes and deep-rooted history, making it a must-see destination for any avid traveler.
Unforgettable Adventure
Experiencing a Cappadocia hot air balloon ride, floating above the enchanting fairy chimneys, stunning volcanic landscapes, and age-old churches, is a once-in-a-lifetime opportunity for you!
Breathtaking Journey
Embark on a magical Cappadocia hot air balloon adventure, soaring over the captivating fairy chimneys, awe-inspiring geological formations, and historical churches, creating lasting memories.
WHAT UP BALLOON ALUMNI SAY ABOUT US?
Customer Reviews
"My husband and I were really looking forward to experiencing the famous Cappadocia Hot air balloon ride. After talking to many agencies that were quoting us high prices, we found "Up Balloon Agency" online. They gave us a great and fair price for the month of November, being the low season. They were very quick to reply to our questions at any time of the day and went above and beyond to make this whole adventure memorable. Very professional, and I recommend anyone to go through them for any activities!"

Bouzcri Family
November 2022
''We were very impressed with the UpBallon agency and had a very nice and safe flight. We were contacted in advance to arrange the pick-up, and even though we were staying off the beaten track, we were collected punctually. The balloon was for 20 people and was not too cramped, we could move about a little. The take-off was very smooth, the pilot pointed out things on the ground and answered questions. The landing was perfect, and a little apéro afterward was fun. All we came into contact with were very friendly. I would recommend.''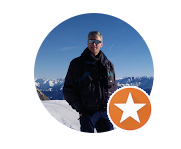 Charles Lancaster
July 2023
''A big thanks to Up Balloon Agency for making our first wedding anniversary so special and creating a lifetime memory for us. At first, our flight was canceled due to bad weather, but luckily we were able to 'fly' the next morning. The agency arranged an anniversary cake for us as well. This was the cherry on the cake. We wholeheartedly recommend them to anyone and everyone visiting Cappadocia for a hot air balloon flight.''

What time do hot air balloon rides take place in Cappadocia?

Hot air balloon rides in Cappadocia typically take place early in the morning during sunrise, as mandated by the Turkish Aviation Authority for safety reasons. We will inform you of the final hotel pickup time 12 hours before the flight.

What happens if my hot air balloon flight gets canceled?

We understand that things happen, and sometimes flights get canceled due to unfavorable weather conditions. If your flight is canceled on the day of your reservation, we will do our best to move your reservation to the next available flight day according to your convenience. We will update you on your reservation status and let you know as soon as we have a new update for you. If we cannot find a new flight date that works for you, or if you cannot fly due to weather conditions, you will receive a full refund. Please note that refunds may take 5-8 business days to appear in your bank account. Please let us know how many days you will be in Cappadocia so we can best assist you in the event of a flight cancellation.

How about Up Balloon Agency's cancelation policy?

Customers can cancel their reservation up to 48 hours before the reservation date for a full refund. If a customer cancels within 24 hours of the reservation date, a 15% cancellation fee will be applied.

Could you give us more discount?

You can use UPBALLOONFLY promotion code at checkout to enjoy an additional 10% discount on all activities!

What should I wear for a hot air balloon ride?

Comfortable, loose-fitting clothing and closed-toe shoes are recommended for hot air balloon rides. Bringing a jacket, sweater, or something warm is also a good idea, as it can be cool in a balloon at high altitudes in the morning.
Beautiful landscapes, fairy chimneys, and ancient cave dwellings. It is unsurprising that more than 500,000 tourists take a hot air balloon ride over Cappadocia each year.
An unfortunate Cappadocia balloon accident happened on 18th October in Avanos. It caused two Spanish nationals to lose their lives and three passengers to be injured, raising the question, "Are hot air balloons safe in Cappadocia?".
Cappadocia is a region located in central Anatolia, modern-day Turkey. It is known for its stunning landscapes, with unique rock formations and underground cities. But Cappadocia's cultural significance goes beyond its natural beauty.
Contact
Isalı-Gaferli-Avcılar Mah No:38
Cappadocia / Nevsehir
+90 533 432 96 50